City of Salzburg, Austria
The conference will take place in the city center of Salzburg, Austria. Salzburg's fame throughout the world is based on its urban development scheme, its picturesque surroundings and the providence that Wolfgang Amadeus Mozart was born here in 1756. Its rich, all-year cultural program, the world-famous Salzburg Festival during the summer, the new Congress Center and UNESCO's designation of the historical city center as a cultural heritage site has made Salzburg one of the top destinations in tourism. In this remarkable city, modern science and technologies meet the charming old culture of Salzburg.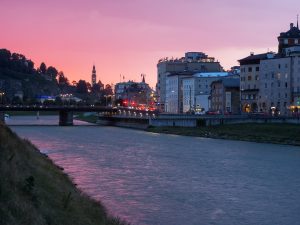 Today Salzburg has a population of over 140.000 inhabitants. Since Salzburg is a tourist city it is easy to travel to and from Salzburg and it provides a huge amount of accommodation opportunities from budget hostels to luxurious hotels.
Conference Venues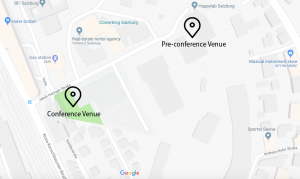 The pre-conference program, including workshops and the doctoral consortium, will take place at the Center for Human-Computer Interaction. The Center is located at the University of Salzburg's Science and Technology Hub in the Techno-Z area, a growing site joining diverse technology and research institutions with more than 100 companies and organizations focusing on technology. The lab facilities at the Center will provide a perfect infrastructure for the pre-conference program, from discussion rich workshops to diverse hands-on activities. The venue is easy to reach by public transport within 20 minutes from all recommended conference accommodations.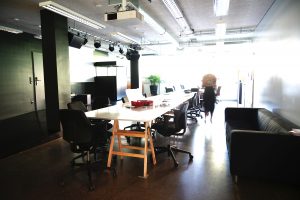 Address: Jakob-Haringer Straße 8, Techno 5, 5020, Salzburg
 
The main conference location will be the laboratory building of the Faculty of Chemistry and Physics of Materials. This brand-new building – opened in 2017 – houses several state-of-the-art lecture halls. All rooms are fully barrier-free and equipped with high quality audio and video systems.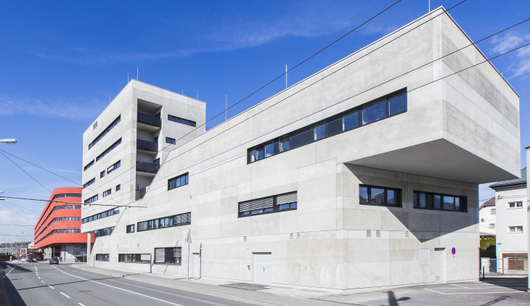 Address: Jakob-Haringer-Straße 2a, 5020 Salzburg
Travelling to the Techno-Z campus
Both conference venues can be easily reached by bus: bus 3 will take you directly to the back of the Techno-Z campus (closest to the pre-conference venue), and bus 6 will take you to the front of the campus, directly across the street from the main conference venue. Both buses leave regularly from the Mirabellplatz bus stop in the City Center, and the Main Train Station. 
To check bus connections and times, use the Salzburg Verkehr website.
From the train station, it is only a 10 to 15 minute walk to the Techno-Z campus. Â Mind that the road is slightly uphill most of the time and concludes with a steep downhill bit. From the city center, it will take about 30 to 40 minutes to walk to the campus — but the path leads all the way along the beautiful river Salzach, and is very pedestrian-friendly.