Deadline Extension! Extended submission deadline: 15.02.2019
The ECSCW 2019 Workshops provide an opportunity to engage in discussions with other researchers, present and illustrate new developments on different themes within CSCW, provoke and reflect on novel perspectives and receive feedback on early ideas in a friendly and constructive manner. CSCW is a challenging and rapidly developing area of research where the exchange of ideas and discussion of concepts with other researchers provide an effective way of gaining new insights and identifying opportunities for possible collaborations.
ECSCW 2019 invites workshop proposals addressing basic research questions, new methodologies and approaches, innovative technologies, and emerging research areas. Workshops should involve attendees in working together to share, reflect and develop new insights, and should avoid consisting only of a series of presentations.
This year, we in particular invite hands-on workshop proposals that focus on the design and creation of interactive artifacts to take advantage of the workshops' venue, the Center for HCI at the University of Salzburg, to their full potential. The workshop venue provides the facilities and equipment needed for prototypical implementations of interactive systems (e.g., laser cutting, 3D printer, cutting plotter, saws, drilling machines, sewing machines, microcontroller and electronic components, etc.). Thereby, the venue provides the necessary creative environment to host a variety of hand-ons workshops. The spatial, technological, material requirements (e.g., prototyping material) and any additional resources, should be clearly stated and argued for in the proposal.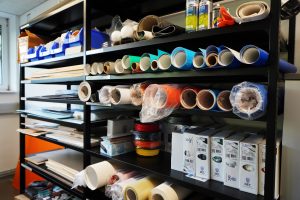 Submission
Workshops may be full-day or two-day sessions. Workshop proposals should consist of an abstract and a detailed proposal of the workshop program. The abstract should be no more than 150 words. The body of the proposal should be no more than 3000 words, and should include a description of the theme(s) of the workshop, the workshop activities and goals, the duration of the workshop, short bios of the organiser(s), the maximum number of participants expected, and the means of recruiting and selecting participants.
Accepted workshops will need to provide a short description of the workshop for publication on the conference website containing the workshop title, names and affiliations of organisers, 150-word abstract, workshop website, and details on position paper submission or other participation requirements. We encourage workshop organisers to create web-based resources for their workshops so that advertising, submission and organisation can be handled online.
Accepted workshop proposals will be published in the ECSCW/EUSSET digital library. In addition, workshop organizers will have the opportunity to present the results of the workshop in the poster session of the main conference.
Submissions should be sent via email at workshops-masterclasses@ecscw.eusset.eu. Please follow the provided template for your submissions (available as Latex, MS Word or RTF). Workshops will be selected through a single-blind review process and the organizer's names and affiliations must be on the submission.
Important dates:
Deadline Extension:Â 15.02.2019: Extended submission deadline
01.02.2019: Submission deadline for workshop proposals
25.02.2019: Notification to WS organizers
15.03.2019: Camera ready deadline for workshop proposals
08.04.2019: Tentative deadline for WS participant submissions
02.05.2019: Notification to WS participants
08.06. and 09.06.2019: Workshops
Please direct any questions and comments to: workshops-masterclasses@ecscw.eusset.eu
Workshops and Masterclasses Chairs
Bernhard Maurer, University of Salzburg, Austria
Nervo Verdezoto, University of Leicester, UK